Tsvetomir Yordanova and his BerkelBike
This message is written by the mother of Tsvetomir; Daniela Yordanova.
Thank you for your time and effort, Thank you for your incredible professionalism and for being you able to understand the needs of my son to has  this amazing bike!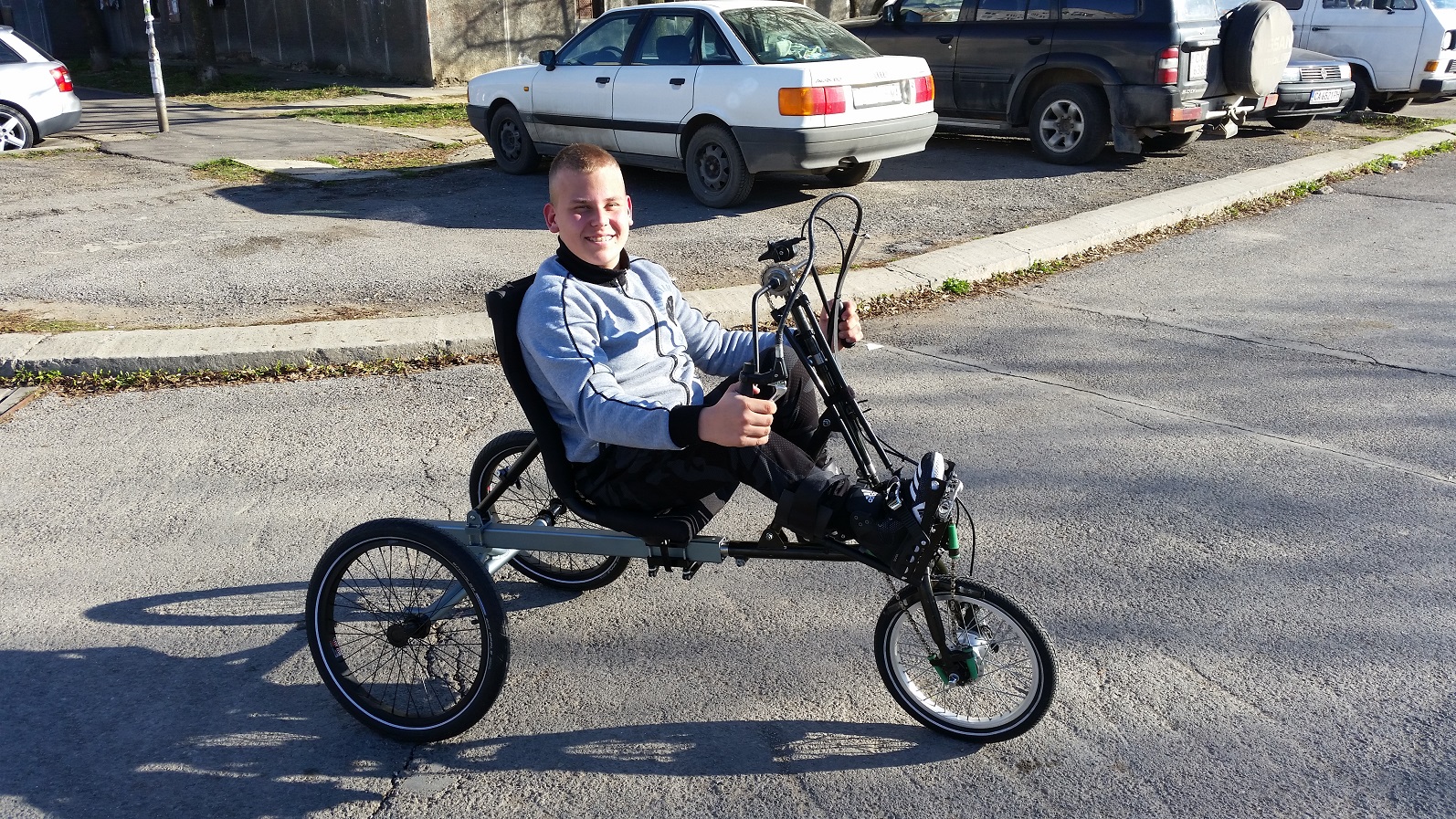 'It is unique!'
Once my son Tsvetomir get his berkelbike , purchased by benefactors from "Chaos Group" company, he was eager to ride the bike. He did not say anything other than UNIQUE! The whole family are happy and satisfied with the choice made. Berkelbike is the best! 🙂
The company "Chaos Group" has send us this message:
It is impossible to describe how excited and happy the boy is. So are we. We are blessed that we are able make a child's dream come true! And thank you, because you are also part of that miracle.