Guido van Hul – Living with ALS
This letter is written by the daughter of the BerkelBike-user; Valerie van Triest. 
My father (G. van Hul, May 7, 1947) asked me to send you an e-mail with his experiences with his BerkelBike. He has purchased a BerkeBike, and he's very keen on it. My father was diagnosed with ALS. During the year that followed, walking and moving became difficult.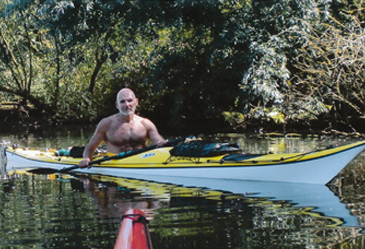 Crazy about sports
He has always been an avid athlete, and loved canoeing. He could be out in the water for hours. But he hasn't been able to do that in two years. Walking became difficult, and he now uses a walker. He's only able to walk a few meters inside the house. A physiotherapist visits him three times a week, to help exercise his legs.
I am also a physiotherapist, and regularly advise him. For the last couple of months, he has suffered from spasms in the lower limbs. And up to half a year ago, he was able to cycle on his tricycle, weighted with weights to retain his balance. But spasms forced him to stop cycling.
A test ride with the BerkelBike
He drove on a BerkelBike at a fair in Utrecht, and he instantly liked it. He decided to purchase a BerkelBike Pro, and now regularly drives around on it. He does need help with the transfer, though. Nevertheless, he is very satisfied, and regrets the fact that he didn't purchase his BerkelBike earlier.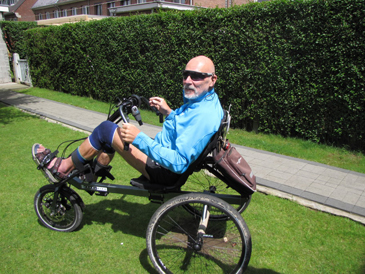 Cycling with arms and legs
The combined propulsion of the arms and legs makes it much easier to cycle. According to my father, the BerkelBike is a must for every other ALS patient who likes to cycle, but has difficulties with his or her legs.