"The BerkelBike changed my life!"
Lisa Green had been an avid athlete for years, until she was diagnosed with MS in 1998. After that diagnosis, exercising and eventually also walking became very difficult.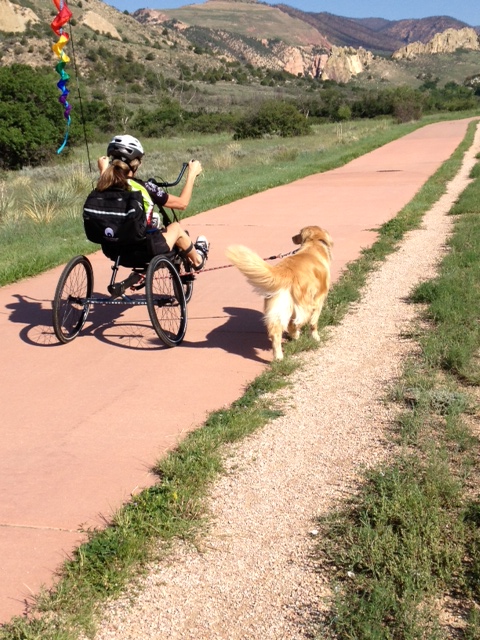 How I learned about the BerkelBike
Last year, a friend of mine made me aware of the BerkelBike. I went to a local dealer, to ride the bike and see how well it worked for me. The dealer generously allowed me, on a few occasions, to ride the bike.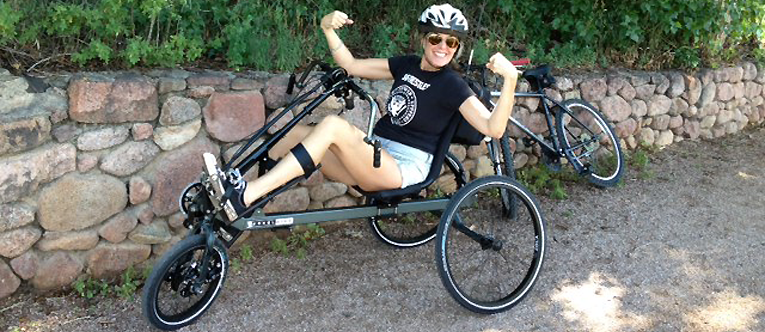 My first experience with the BerkelBike
Needless to say, I was thrilled to be moving, and even more so to know that it was my body that was making that movement happen! Sure enough, my legs became tired after a few miles, and my arms kicked in!
I was able to ride 14 miles, through the beauty of a Colorado fall and to put it mildly, loved every second of it! I was very impressed by the test drive. It was certainly a highlight of 2012 for me.
How the BerkelBike changed my life
Nowadays, Lisa is a proud owner of a BerkelBike Pro, which made it possible for her to enjoy cycling and nature as well.
I really enjoy cycling with the BerkelBike. I love my bike! It has changed my life. I have never been able to "walk" my dog or go on this trail! I love it, and ride it as much as I possibly can!