Amputation through a flesh eating bacteria
The 20th of October 2012 I had my left leg completely amputated due to a flesh eating bacteria. After 6 weeks of in Radboud, a dutch hostpital, I got to go  to a rehabilitation centre called Sint Maartenskliniek.
In the time I spend there I had learned about the BerkelBike. After 6 months practice I could already climb the hills of Nijmegen on the cycle. Since 2013 I've had my own BerkelBike Pro without support, so I can remain fit and train.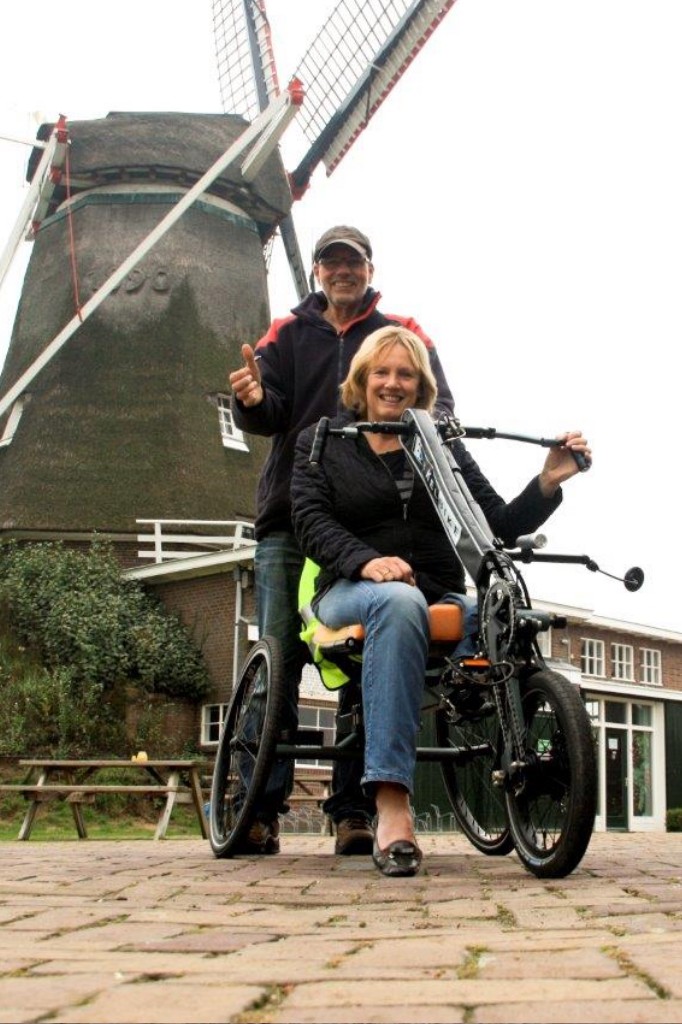 Cycling on the BerkelBike
We started cycling the first day we got the BerkelBike. We cycled through the gorgeous Achterhoek for a few kilometers, but those kilometers quickly became more. I wished to cycle 15 kilometers with a journey passed Lindensemolen, a small hamlet.
Before November came I had achieved my goal, we immediatly took out the camera to take a picture for proof. Because we cycle in all kinds of weather, my husband has customized the BerkelBike with fenders, so my back stays clean from water and mud. We also added a small mirror to increase safety.
I've already cycled a few thousand kilometers with my BerkelBike and I enjoy the freedom it provides every single day.